As specialist tanker manufactuers Gissing have expertly engineered single axle tankers for waste with a fully opening hydraulic back door and external strengthening supports. To twin axle heavy duty injection tankers with a full scorpion overhead boom with joystick control right through to quad driven axles.
Compromising a range of pumps from the gissing Storm injection pump to the Netzsch PC pump based on different requirements
We pride ourselves on our taper high tensile chassis. (not using the barrel as the chassis)! Super heavy duty axles (150m square) with heavy duty suspension being air/steel or hydraulic
Heavy duty barrel construction
Tankers
The Gissing slurry tanker has a separated chassis system that fully supports the tank which is acting as a mere passenger. All of our application equipment is fully supported and reliant on our specialist ultra-strong lightweight chassis.
Because of the strong over-dimensioned chassis, it is possible to fit a heavy load 3-point linkage. The pneumatic suspension is a standard fit for top-class drive quality and stability.
Gissing has expertly designed their own hydraulic suspension which can be mounted to provide a superb drive quality and height adjustment to the ground. Our tanks are equipped with a Netzsch Lobe 6.000 l/min or 9.000 l/min positive displacement pump, but can also be equipped with a Netzsch nemo pc or vacuum pump. Our tankers are available in a 2-axle 12.000 -18.000 L tank and in a 3-axle 22.500 L - 30.000 L tank.

All Gissing tankers are fully bead blasted and expertly applied with industrial twin pack gloss paint which includes a high built aggressive fixed priming paint.
With a range of specialist top mount booms with turbo filler through to driven axles.
Tyre sizes range 385 through to 710 30.5 or our Tracked application injection tanker.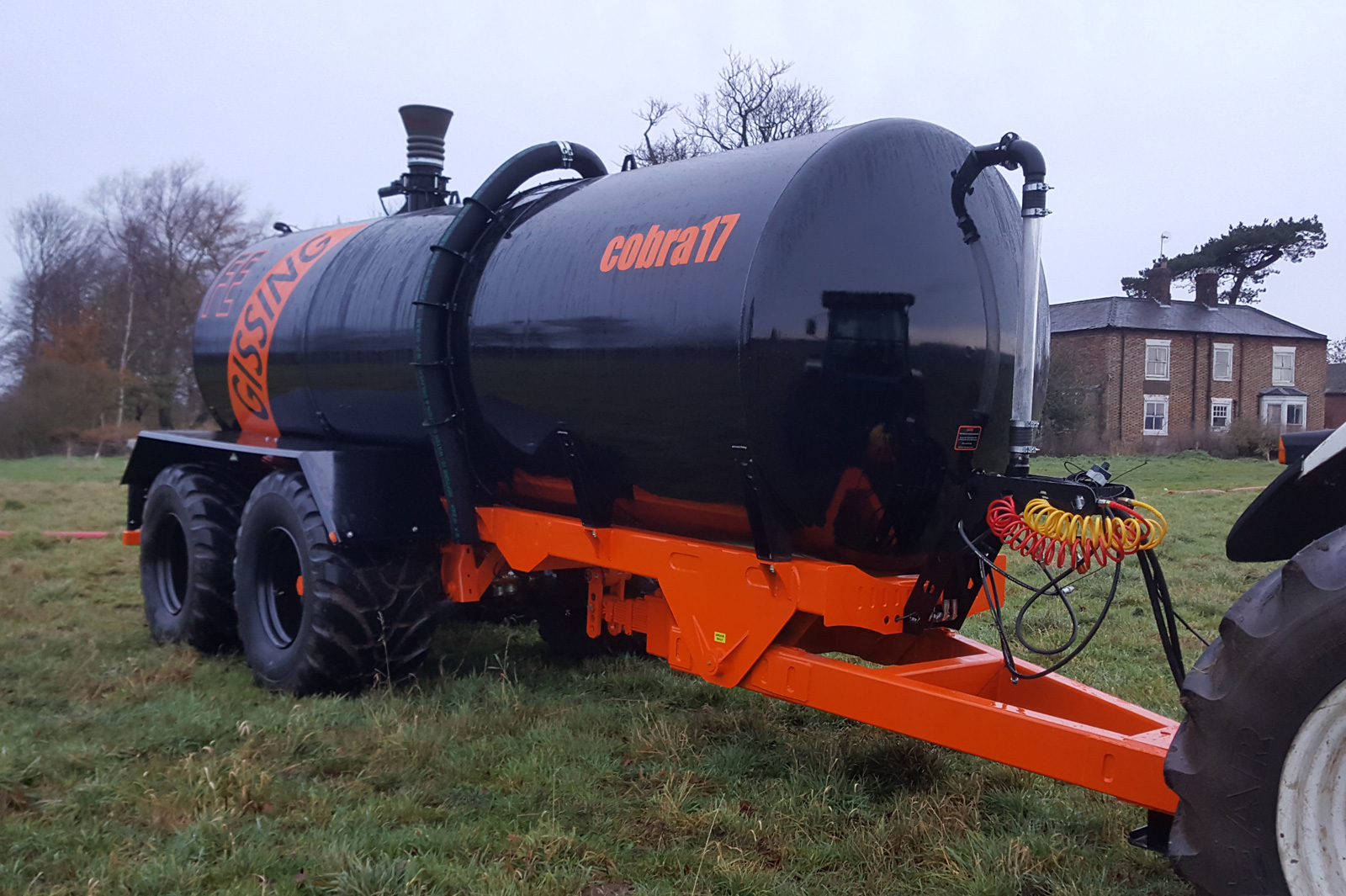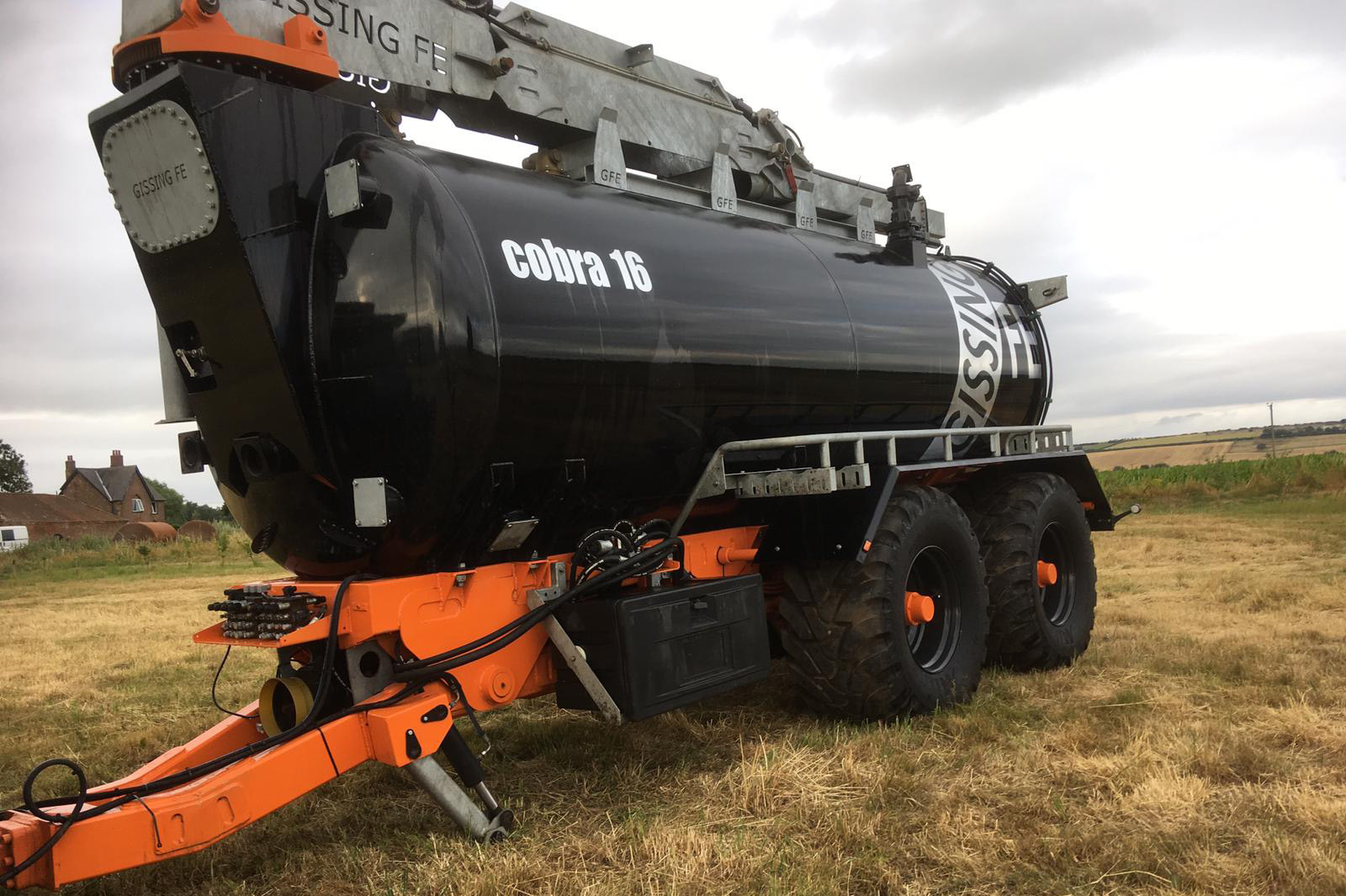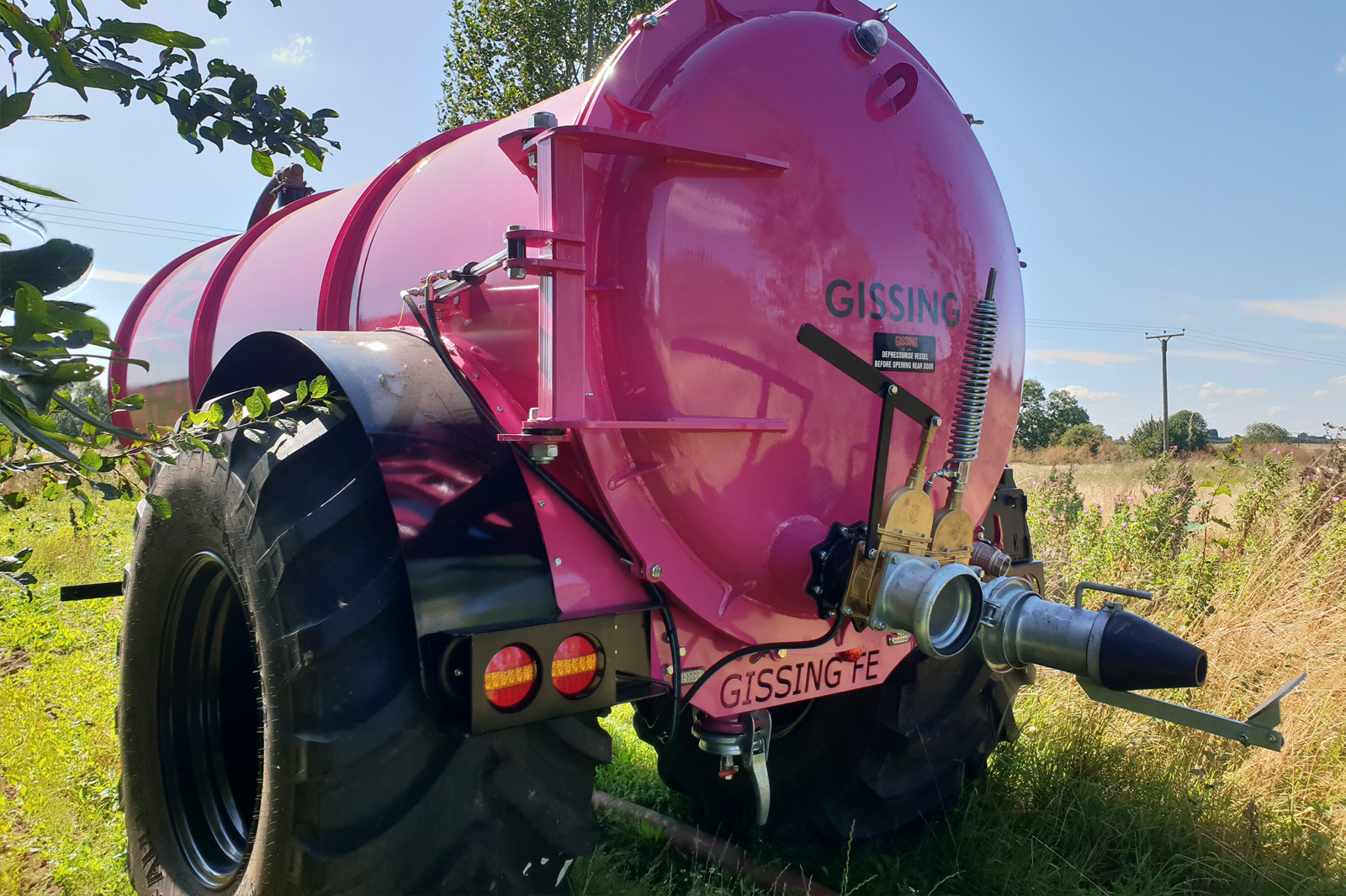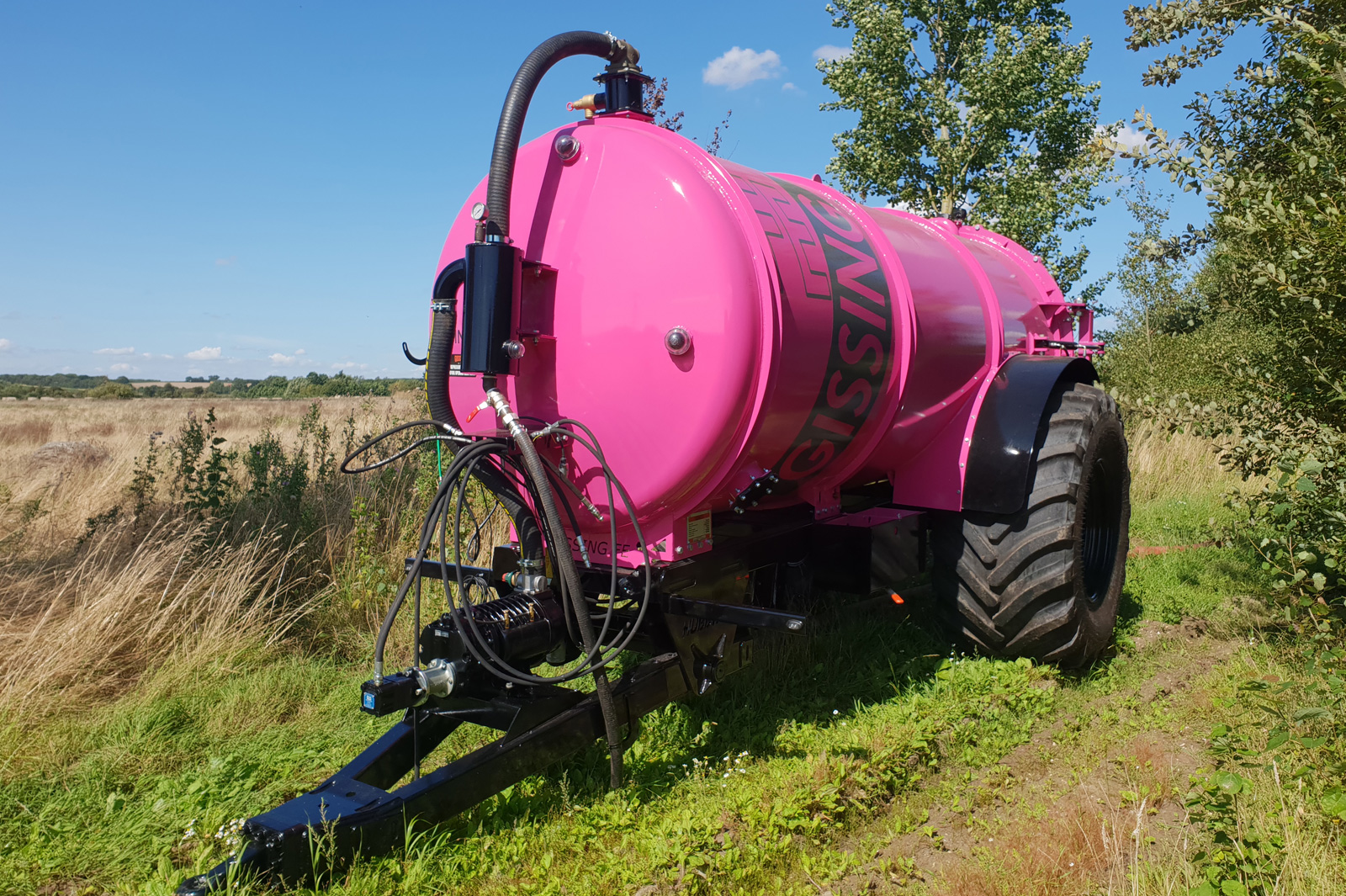 Contact Us
Get in touch with us to discuss a project.
E-mail
.(JavaScript must be enabled to view this email address)